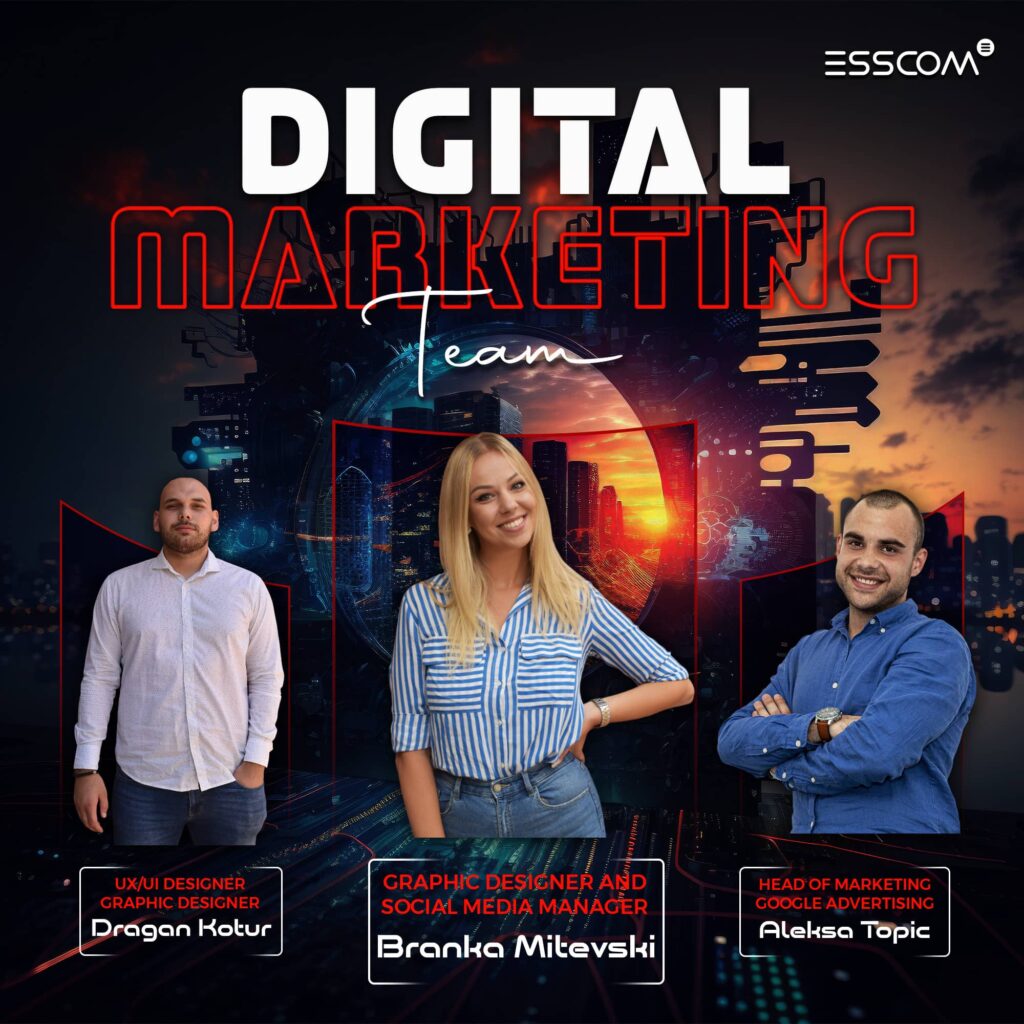 Meet our dynamic digital marketing team at Esscom! 🚀 Branka, Aleksa, and Dragan are your go-to experts for all things online. We specialize in:
📱 Social Media Marketing
🎨 Visual Content Creation
📊 Meta & LinkedIn Campaign Optimization
✍️ Content Marketing
🌐 Google Advertising
🏢 Google Business Profile Management
📈 Google Analytics Insights
💌 Email Marketing
🎨 Graphic Design
💻 Web Design & UX/UI
🔍 SEO
🌐 Website Marketing
We're here to boost your Brand and Online presence! Get in touch for success in the Digital Marketing world.